French fine wines directly from the source.
The market for fine wines has entered the financial sphere, and is often disconnected from its roots at the vineyards.
Vinoptimo is located in France.
For a négociant in exceptional wines, maintaining contact with the winemaker is paramount.
Aurélien Grevet, founder and driving force behind Vinoptimo, preciously guards this link to the vine and the winemakers who, through their passion and patience, produce exceptional bottles.
We take these relationships very seriously!
Why Vinoptimo?
Vinoptimo is the link between logic and passion, between the terroir and the market of fine wine connoisseurs.
"Working in international markets, I can never forget the financial value attached to exceptional wines, yet what motivates me will always be the tasting, the sharing, the pleasure – those unique moments only fine wine can offer." Aurélien Grevet
Your satisfaction is our primary goal: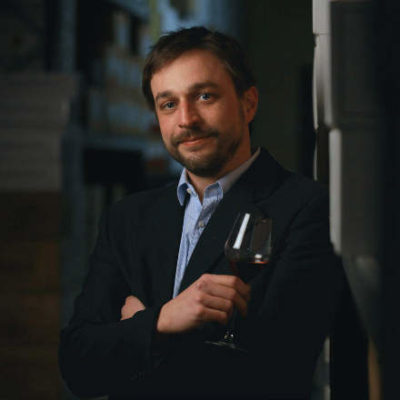 Business Development Manager
Business Development Manager in France and abroad for on-trade and off-trade professionnals, and picky individuals and collectors.
View profile
Founder and President
A passion for the world of fine wines and an entrepreneurial spirit.
In 2009, I founded Vinoptimo, a fine wine trading company.
View profile
Our team of professionals
To best serve you, the Vinoptimo team relies on a powerful approach.
Expertise in fine wine and tasting

Knowledge of French winemakers and their vineyards

Sharing the expectations of fine wine enthusiasts

A team well-versed in the international wine trade and its speculative practices
What our clients are saying about us
Far too many counterfeit products are making the rounds through the market today, especially where I operate in Hong Kong and China. When I had doubts about a bottle, I sought out Aurélien's expertise, and have enjoyed a relationship of trust with him for several years now.

I am extremely happy with Vinoptimo's services. I have been using the company since its inception and have seen it grow. I buy French fine wines for myself and my Chinese friends who come to Paris. I also know I can rely on them to provide my catering company a fine selection of wines tailored to my customers' budgets.
I highly recommend the services of Vinoptimo. I have been using this wine negociant for the past three years, and have always been completely satisfied. They do an excellent job, are always responsive, and offer the most competitive rates. I'm happy to recommend the services of Vinoptimo.

Joe Chok
Director Joe Cellar